DMV Approved Hermosa Beach Drivers Education Course on the internet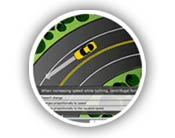 LosAngelesDrivingSchool.com is so happy with their online course, that we are willing to let Hermosa Beach parents and teens try it before buying it. That's right. You can register on our website and begin the course. The only time we'll ask for payment is right before you begin the final exam. Once we receive payment, you will have access to complete the course in it's entirety. Once the course is complete, we will process your certificate on the next business day.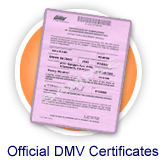 California Certificate of Completion DL400C
Hermosa Beach Online Drivers Education helps teens achieve the two goals that should always be on the top of their list: obtaining a DL400C certificate, also known as a certificate of completion or pink certificate and becoming more educated about California driving laws. Upon passing the final test of your on-line driver's ed program, your completion certificate will be sent to you by mail or, if you prefer, by FedEx. After you receive your certificate from us, take it to a CA DMV so you can take your written permit test.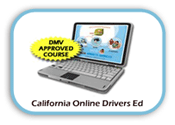 Driver's Education for Every County in California
Want to get great online drivers education in Hermosa Beach for your teen? Then we have the quality courses you are looking for! We have on-line driver's education all of California. We have Northridge driver's education, North Hills drivers ed, West Hills driving school courses, Van Nuys drivers ed classes, drivers education for Encino, and hundreds of other areas. When it comes to teenager driver safety programs that are DMV approved, there's no better website for your driver's education needs than LosAngelesDrivingSchool.com.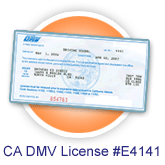 Choose a DMV Licensed Driving School for Peace of Mind

You can find several drivers education courses in Hermosa Beach, however do they meet your drivers ed needs? Very few driving instruction companies offer online driver ed classes that are fully licensed by the California DMV. LosAngelesDrivingSchool.com is partnered with Drivers Ed Direct: a County of Los Angeles, California DMV licensed driving school.